Meet Mrs. Bottari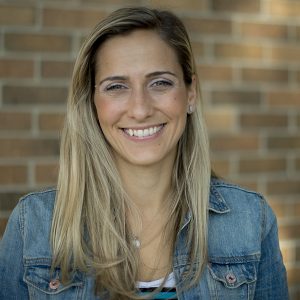 A huge congratulations to Marjorie Bottari as she was Board approved to serve our learners and educators as Assistant Principal along with Mrs. Beach for the 2017/2018 school year. We have asked Mrs. Bottari to introduce herself to our Brentwood families:
My name is Marjorie Bottari and I am so grateful to continue serving both the students and staff at Brentwood School. I know my previous experiences and education will help me transition to my new role as Assistant Principal.  
I started my career teaching 6th grade Reading and Language Arts at a Charter School on the southside of Chicago. I fell in love with the kids and teaching in general.  While my Bachelors Degree in Elementary Education from Elmhurst College prepared me well, it didn't prepare me well enough to meet all of my students needs! I realized I still had a lot to learn about literacy and instruction, especially for the students that needed more support!  I decided to go back to school (a little addiction of mine) at DePaul and get my Master's in Reading and Learning Disabilities.
It was during my time at DePaul that I was presented with the opportunity to become an Assistant Principal within the same Charter.  I was able to focus on grades K-3, and apply all I was learning at DePaul University.  I continued in that role for three years.
After three years in that role, I decided I was ready to use my degree from DePaul and become a Reading Specialist. I was a Reading Specialist for grade 3-5 in Bensenville for 6 years before I came to District 59.  During that time, I also earned another Master's Degree in Leadership and Administration from Benedectine University.  Additionally, I became an Adjunct Professor at DePaul University.  I currently teach foundations of literacy and reading practicum courses for the Reading Specialist Program.  
I came to CCSD59 three years ago and have enjoyed every minute of my role as a Literacy Coach.  I have continued to learn and grow, and I look forward to continuing that trend!
While much of my time is spent learning, growing and teaching as an educator, I also have a beautiful family that takes up the rest of my time.  My husband Jonathan works in higher education.  My son, Luke is 6 years old and just finished Kindergarten. My daughter Molly is 3 years old and she keeps us all on our toes! I am thankful that I get to spend my days and nights around children, they truly bring me joy!